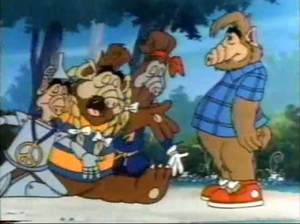 Previous Episode | Next Episode
In this ALF Tales episode, ALF and his friends retell the story of The Wizard of Oz.
The Wonderful Wizard of Oz is a children's novel written by L. Frank Baum and illustrated by W. W. Denslow.
Community content is available under
CC-BY-SA
unless otherwise noted.