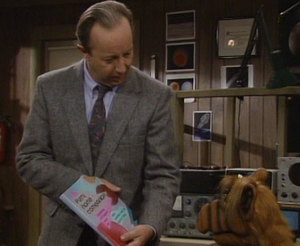 This is a book of medical remedies for Melmacians. It contains a significant amount of information about stomach ailments, since eight of ten major Melmacian organs are stomachs. It also contains the cure for Melmacian hiccups.
It is a very thin book which surprised Kate and Willie since humans have such a complex physiology and anatomy that it takes years to complete their education of medicine.
Community content is available under
CC-BY-SA
unless otherwise noted.