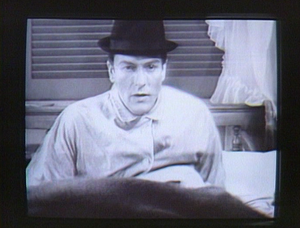 Having My Baby is the twenty-sixth and final episode of ALF's third season, This is the season finale. It originally aired on May 8, 1989.
Summary
[
]
In this episode, ALF is preparing for the arrival of the Tanner's new baby, specifically by watching scenes from the classic CBS sitcom The Dick Van Dyke Show.
ALF gets so worked up about the baby's upcoming arrival that he is dead asleep when the time comes. When he awakes, the Tanners have a new family member, Eric William Tanner.
Title Reference
[
]
"(You're) Having My Baby" is a song by Paul Anka.