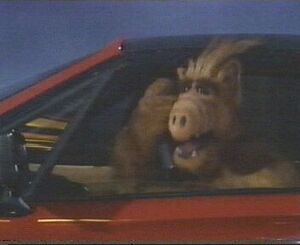 The 79th element of the periodic table, gold is a valuable metal on planet Earth. However, on
Melmac
gold is a commonplace metal and is used in plumbing.
ALF had a sufficient amount of gold in the plumbing on his crashed spaceship to purchase a $90,000 red Ferarri and to become a partner in a mango farm in Oxnard. He also claimed the bidet was made of platinum, which was also a substance more valuable than gold and was also sold to earn enough money for the Ferrari.
On Melmac, foam, wax, and lint are precious substances. ALF says that his Great Uncle Shumway once said, "There's foam in them thar hills."
Community content is available under
CC-BY-SA
unless otherwise noted.