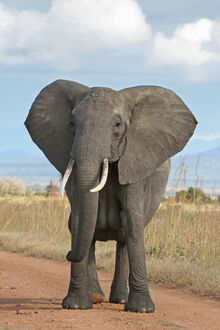 Elephants are mammals of the family Elephantidae and the largest existing land animals. Three species are currently recognised: the African bush elephant, the African forest elephant, and the Asian elephant. Elephantidae is the only surviving family of the order Proboscidea; extinct members include the mastodons.
Community content is available under
CC-BY-SA
unless otherwise noted.