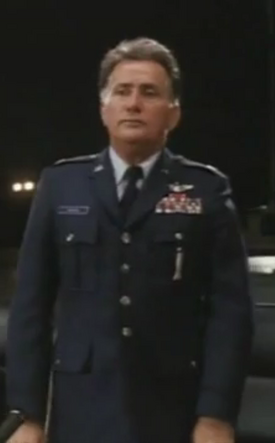 Colonel Gilbert Milfoil played by Martin Sheen was the head of security for the Alien Task Force in Project: ALF, where he is the primary antagonist. He orders ALF to be executed, but his plan failed and he was arrested.
Some of his co-workers make up rumors that ALF terrorized the Tanners family, although ALF's defenders protested that they got along very well (true to the TV show).
The Tanners were always aware that if ALF was known to the Alien Task Force, then he would be taken away from them and examined at a laboratory being caged and researched. However, ALF was doing fine in custody until Colonel Gilbert Milfoil tried to kill him.
The reason he wanted ALF dead was Aliens had abducted his mom, causing her to go insane when they returned.
Community content is available under
CC-BY-SA
unless otherwise noted.