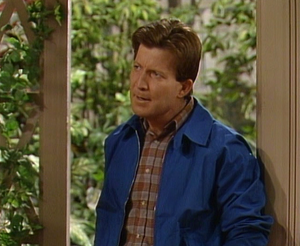 Bobby Duncan is an unseen character who was mentioned having caused trouble to Brian in "Hit Me With Your Best Shot". He's a bully that lives down the street from the Tanners. Brian gets into a fight him when he insults Kate.
As payback for Brian, ALF says some angry things pretending to be Willie to Mr. Duncan, Bobby's father, on the phone causing him to come to the Tanner house with the intent to beat up Willie.
His dad turns out to be a bigger bully, and that his dad can be blamed for psychologically influencing his son being a bully.