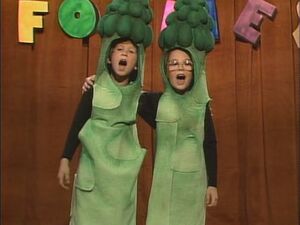 A song composed by Willie Tanner for Brian's school pageant, the Nutrition Follies. It is sung by Brian and a boy from school named Spencer (that Brian doesn't particularly get along with). They dress in asparagus costumes as they sing, while Willie accompanies them at the piano (Episode: It Isn't Easy Bein' Green).
Asparagus are long and green and good for you to eat.
Will make your body strong and lean. Our flavor can't be beat.
So when you're in the store just take this tip from us - buy asparagus.
The following lyrics are heard in rehearsal, but not in the performance at the Nutrition Follies.
Asparagus, asparagus. Put us on your table.
Asparagus, asparagus. We'll make you feel more able.
(Originally: "We'll make you like Aunt Mable".)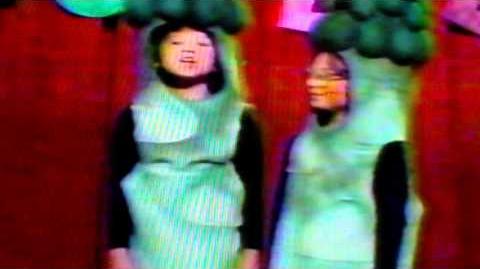 Community content is available under
CC-BY-SA
unless otherwise noted.