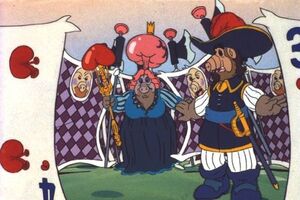 Previous Episode | Next Episode
In this ALF Tales episode, ALF and his friends retell the story of Alice in Wonderland.
Alice's Adventures in Wonderland is an 1865 novel by English author Charles Lutwidge Dodgson under the pen name Lewis Carroll.
Community content is available under
CC-BY-SA
unless otherwise noted.