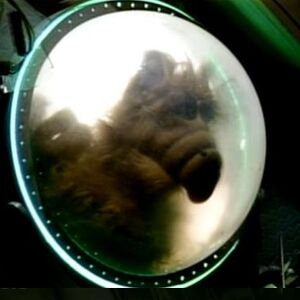 The name ALF was given to Gordon Shumway when he arrived at the Tanner's house. The acronym ALF, which means "alien life form," became Gordon's nickname.
When ALF calls Ronald Reagan with Willie's shortwave radio, Hogarth and Mr. Defoe find the following possible meanings for the ALF acronym:
American Laundry Federation
The Association of Lawn Fertelizer
Alabama Lunatic Fringe
Community content is available under
CC-BY-SA
unless otherwise noted.